Newsletter Archiv
Sollte diese E-Mail nicht einwandfrei dargestellt werden, können sie den Newsletter online im
Archiv
nachlesen.

2nd Newsletter of EU Project PMinter
Dear Mr/Ms ,
The second edition of the PMinter newsletter presents the results of the first few months of project duration and provides current information about the project activities.
With "FEIN! Staub-frei" greetings,
The city councilor Mag.a Andrea Wulz
Political referent of the Department of Environment
e-mail: andrea.wulz@klagenfurt.at
Dr. Wolfgang Hafner
Head of the Department of Environment of the state capital Klagenfurt am Wörthersee
e-mail:: wolfgang.hafner@klagenfurt.at
www.klagenfurt.at
www.pminter.eu
Measurements with Aethalometer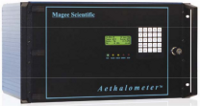 Aethalometer is a continuous measuring instrument for optical determination of black carbon (BC) concentrations in general, specifically for light-absorbing carbonaceous aerosols. Differentiation and quantitative sorting (diesel, wood smoke) is possible in order to provide information about wood burning in a particular region. Measurements were performed in 3 regions (Carinthia, Styria and Slovenia) with stations equipped with aethalometer.
Aerosol discriminating diesel and woodsmoke (PDF)
Influence on air quality in different environments (PDF)
Air Pollution Control Program Styria 2011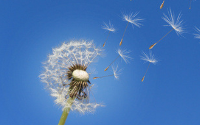 The Air Pollution Control Program Styria 2011 is a documented continuation of the yearlong-standing efforts of the Styrian state government to improve air quality situation in Styria.
Program provides evaluation of particle program Styria 2008 and for the first time aims to meet the criteria of combating with air pollution (oxides of nitrogen) according to the strict requirements of the European Union. The underlying approach has a nature of health policy and aims to ensure a pollution-free (breathing) air for all Styria inhabitants and thus protects them from air pollutants.
Air Pollution Control Program Styria (PDF, German)
There are two ordinances in implementation of the Clean Air Program Styria 2011:

1. Prohibiting operation of solid/secondary fuel heaters at particularly highly polluted days (LGBl. 96/2011)

2. Styrian Clean Air Act 2011 (LGBl 2/2012) with the following contents:
Determination of redevelopment areas
Ban on using of old commercial vehicles in the redevelopment areas
Ban on using old taxis in Graz
Obligation to cover the manure pits
Near-surface application of manure on fields
Secondary heaters prohibition (PDF, German)
Styrian Clean Air Act (PDF, German)


Brochure "Low Emission Heating"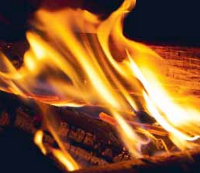 As part of the EU project PMinter a brochure with a title "Low Emission Heating" was designated and elaborated. It is informing the owners of single firing systems how individual ovens should be operated to reduce energy consumption, heating costs and air pollutants. With proper heating, a large proportion of emissions from domestic wood combustion can be avoided and thus a reduction of particulate pollution can be achieved.
Free brochure is available at Department of Environment, Bahnhofstraße 35, 9020 Klagenfurt am Wörthersee or can be requested by telephone.: 0463-537/4274 or e-mail astrid.albrecht@klagenfurt.at.
Brochure Low Emission Heating (PDF, German)
Klagenfurt Newspaper - Article on Low Emission Heating (PDF, German)
Video on KT1 (German)
Information Point in Maribor

In September 2011 E-info point was established in Maribor, Slovenia, where on air quality data is available. Data is updated every hour and includes information about two pollutants: PM10 particles and ozone.
Mobile station in Dravograd
Within project PMinter measurements of air pollution were held in 2011 with a mobile station at the western edge of Dravograd (northern Slovenia). Measurement periods: 1. March – 6. April and 2. – 31. August 2011.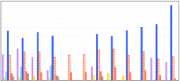 A summary of measurements with a brief assessment can be found on the following link.
Edit Subscription Settings: